Avaaz members hail from every corner of the globe, and all walks of life.
Avaaz is a truly global movement, bringing together people from every country on earth -- from Brazil and France, with more than one million members each, down to Montserrat (81 members) and Nauru (103).

Avaaz members are evenly distributed by age: the community has roughly equal shares of young, old, and middle-aged people. Just over half of Avaaz members are women. We work in every imaginable sort of job; others are retired, hold no job, or are in school.

The one thing that unites us all is a commitment to a better world.
And that's just the tip of our victory iceberg! Scroll down for 100 more...

Avaaz works in 17 languages and 193 nations for a simple democratic mission: close the gap between the world we have, and the one most people everywhere want.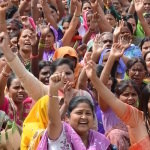 43,433,371
Members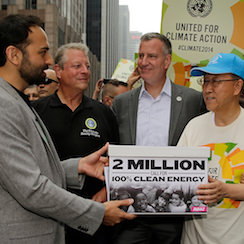 301,820,217
Actions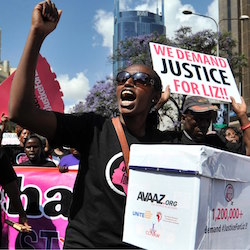 2,792
Campaigns
Member Stories
Ibrahim C.

I am Ibrahim Ceesay, 25 years old and a social justice campaigner and activist from the Gambia. I work with an advocacy organization called Children for Children Organization as National Coordinator working with young people and rural communities for sustainable development. AVAAZ to me means power to the people to shape the future the way they want it to be. It is a world parliament stronger and more pro-active than the UN and all other International organizations combined together. AVAAZ means hope to me and has inspired me to center on people-led development.
virginia M.

I feel very proud to be one of the 12 million Avaaz members. Avaaz has changed my vision of the world. I thought I was unable to influence change, and all I could do was lament the situation our planet is in. Every step we take together, brings us closer to living in harmony, far from destructive wars and misery. Thank you Avaaz!
gabrielle

I have been on Avaaz mailing list for about a year and am always impressed with the dedication and passion Avaaz has for making the world a better place for ALL to live in. We are in an age of knowledge and there is no shortage of information but the challenge is to walk our talk and you are fine examples of finding the courage and time to do this. Avaaz facilitates others being able to do this too and it makes us feel part of a huge caring community in the face of so much conflict in our precious world. All Avaaz campaigns express the compassion and justice that seem to be lacking, but remind us of these qualities in each of us and help us to express them with pride. Thank you Avaaz for your hard work, dedication and the opportunity to find our shared humanity
Patricia H.
Place:
United States of America

It feels good to be part of something that can and does respond so quickly to real situations with an effective plan for change. I feel like I have a voice in a way I never did in a voting booth... though I will continue to vote and hope. Thanks so much for creating the beautiful, "simple" structure that makes this possible.
Since launching in 2007, Avaaz has grown into a powerful and unprecedented global democratic force.
Avaaz has a simple democratic mission: close the gap between the world we have and the world most people everywhere want. Our community is unique in its ability to mobilize citizen pressure on governments everywhere to act on crises and opportunities anywhere, within as little as 24 hours.
JOIN THE AVAAZ COMMUNITY!
Join with people around the world in taking action on pressing global issues.
Welcome to Avaaz!
Thanks for joining the Avaaz community! You have been sent a confirmation email, and will receive regular alerts about opportunities to take action on pressing global issues. Please spread the word about Avaaz using the tools below!